Following the initial outrage of Anderson University's racially-segregated sessions and the "doubling down" by many in the A.U. administration, Commissioner Peter Kirsanow of the United States Commission on Civil Rights cited such discrimination as a violation of the Civil Rights Act of 1964.
This comes after Pistole's response to a survey he collected in which students voted to alter or cancel the listening sessions at a supermajority of 91.7%. In his letter to students, Pistole claimed that racially-segregated sessions would be offered for all those interested, be it less than the majority. 
Maria Acero, the "Diversity Retention Coordinator" for Anderson University, claimed that these segregated sessions benefit students of color as a means to escape white judgment. A Tik Tok video created by an AU English professor called her white students who opposed the sessions fragile and defensive.
Commissioner Kirsanow sent a letter on these racially-segregated sessions to President Pistole and Chalkboard Review on April 13, 2022.
Despite the "positive outcomes" listed by the AU president and staff, Kirsanow cited several issues with how Pistole or his "Racial Equity Task Force" would determine whether an individual held a "historically marginalized identity", whether any individuals not "historically marginalized identities" were encouraged to join Pistole's task force, and what research models do and do not demonstrate whether segregated models were successful, and how they would be validated.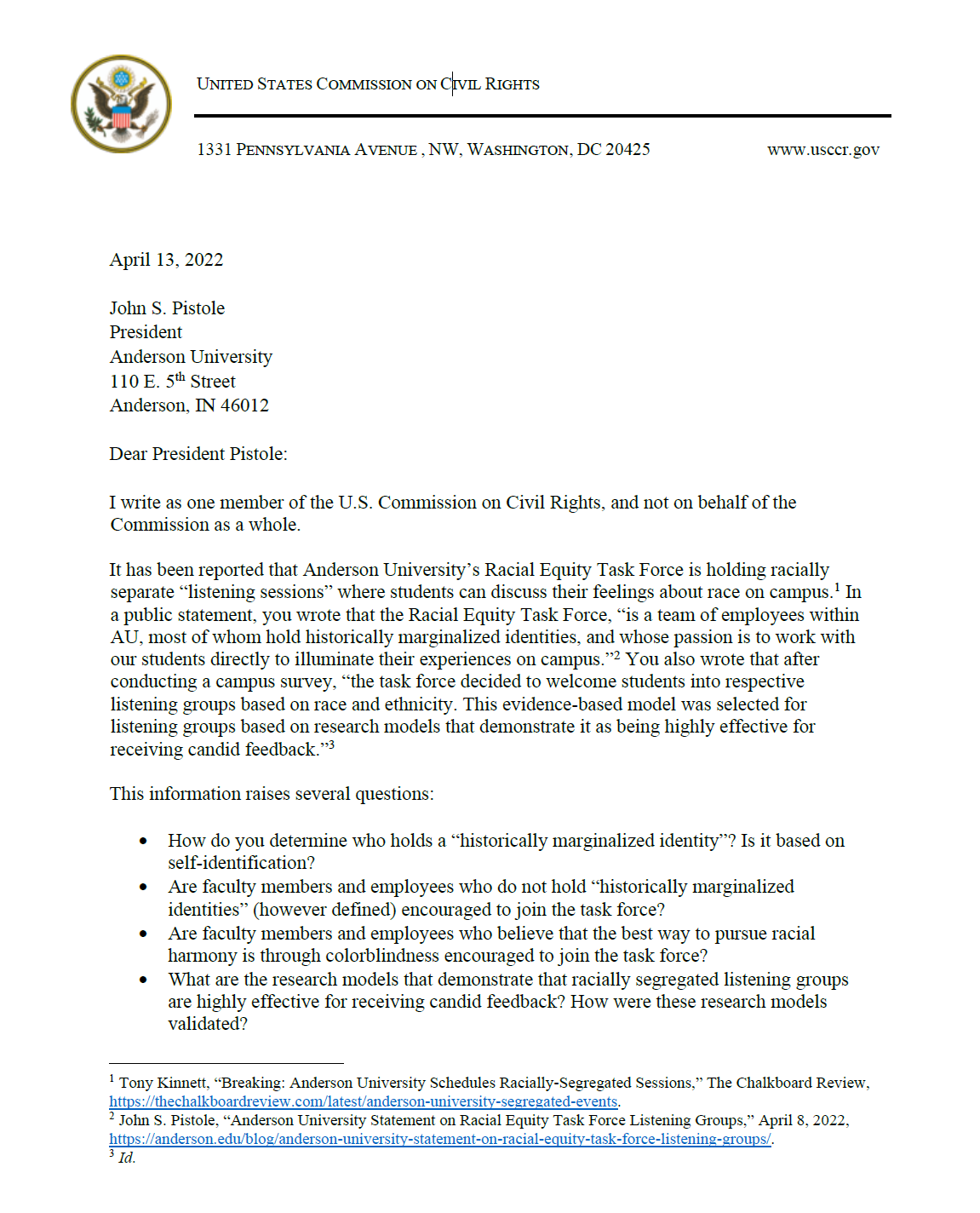 Kirsanow then places all of those points aside momentarily to deliver a fatal blow to Pistole's current racial policies: "Whatever may be the answers to those questions, there is one additional problem with the listening sessions: the law."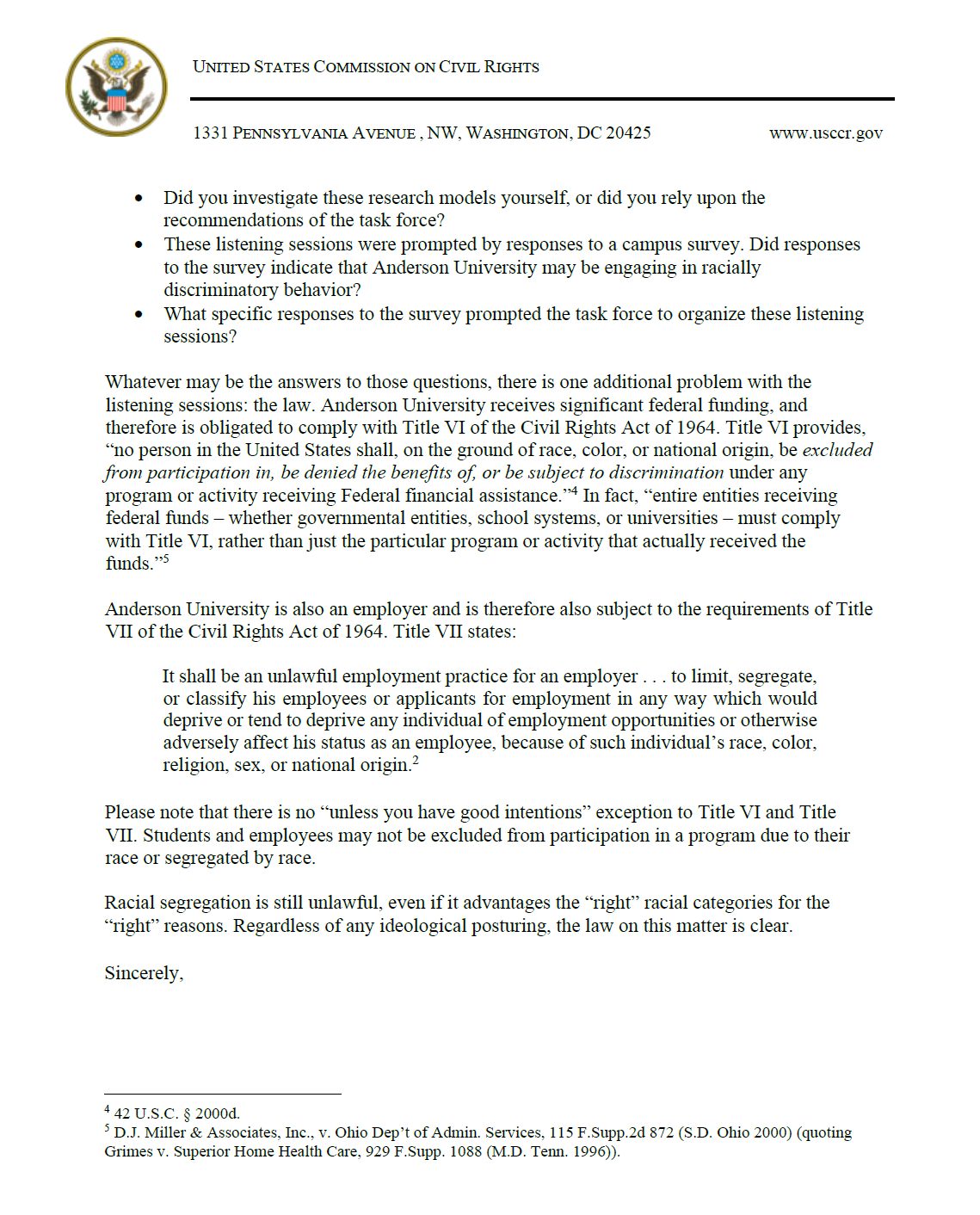 Title VI of the Civil Rights Act of 1964 prevents any individual from being excluded or discriminated against from any event or program receiving Federal financial assistance. Because Anderson University currently receives Federal funding, Kirsanow cites the racially-segregated listening sessions as directly violating Title VI. 
Furthermore, Title VII outlaws any discrimination on a staff basis as well—bringing the session moderators into question.
Kirsanow's final statement delivers a final blow to any hope AU has of hosting racially segregated sessions of any sort: "Racial segregation is still unlawful, even if it advantages the 'right' racial categories for the 'right' reasons. Regardless of any ideological posturing, the law on this matter is clear."